The tools of technology have changed the look of education. Much of the 7-8s' work is done electronically, through Google Docs. They can all make Prezis. Many of the kids carry miniature dictionaries and encyclopedias everywhere. They are very adept at researching, substantiating, and chronicling work on the fly using web-based tools.
But the best innovation of the year for me has been
reading aloud
. By the end of the year, the fifteen of us will have read eight books together--literally together, at the same pace, gathered in a small clump for storytime in a manner that would not have seemed out of place at a Stone Age campfire.
From September through May, in order, here is our list:
Icarus Girl,
Helen Oyeyemi
Keeper,
Malcolm Peet
The Curious Incident of the Dog in the Night-Time,
Mark Haddon
Tracks,
Louise Erdrich
The Martian,
Andy Weir
X, A Fabulous Child
, Lois Gould
Kitchen
, Banana Yoshimoto
The Grapes of Wrath,
John Steinbeck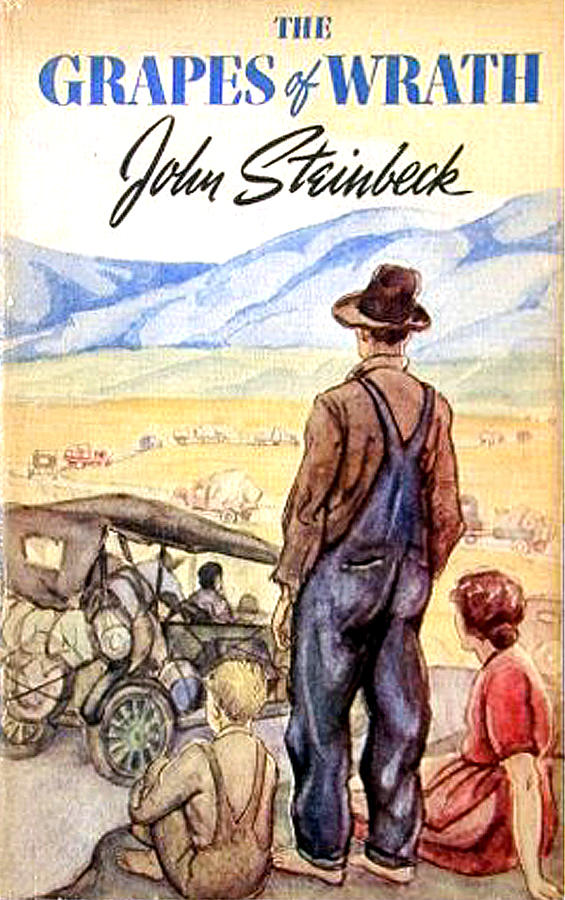 Yes, we are halfway through the Steppenwolf Theater Company's staged version of
The Grapes of Wrath,
not customarily a middle school assignment.
Tracks,
Curious Incident, Kitchen
and
The Martian
are also books for grown-ups, not kids. We're able to do this because reading together means stopping together, contemplating themes, clarifying moments, inviting conversation, and addressing complexity. The kids write too, of course. Our work in the Our Whole Lives curriculum helps lend vocabulary and context to what is euphemistically called 'mature themes'.
Kids absolutely crave understanding.
Reading aloud has opened all of our worlds.